Over the years I've had numerous requests to replace the cords on ADI microphones but I never had a rig to test them out on. Well that has changed. I recently picked up an AR146 that needed some serious TLC to get it back up and running but it now works great!
I've replaced the cords on 4 ADI microphones over the past couple of years without having a rig to test them on and all but one tested good when they eventually made it home to their owners. The one that wasn't fully working belonged to a suspect rig so the jury is still out whether it was my repair or the rig itself. I never heard back from the owner so who knows.
The microphones I have done are the ones for the AR146 which is the plain old DTMF microphone and the AR147 microphone which has the lighted DTMF keypad and an RF Choke on the connector end. I tested both microphones on both the AR146 and AR 147 transceivers so I know they are interchangeable.
The cost to replace the cord on either of these microphones is $45 and that includes the new cord, the replacement, and return shipping. If I can find the cords cheaper then the overall price will be reduced as well but here lately everything keeps going up in price. If you'd like for me to replace the cord on your ADI microphone, just hit me up on the Contact Me page and I'll be notified.
Here are a couple before/after pics of an AR147 microphone I did last year. You can easily see how a new cord makes such a huge difference. As a plus, you also maintain all of the original functionality instead of having paid about the same price for a new microphone that only gives you TX Audio.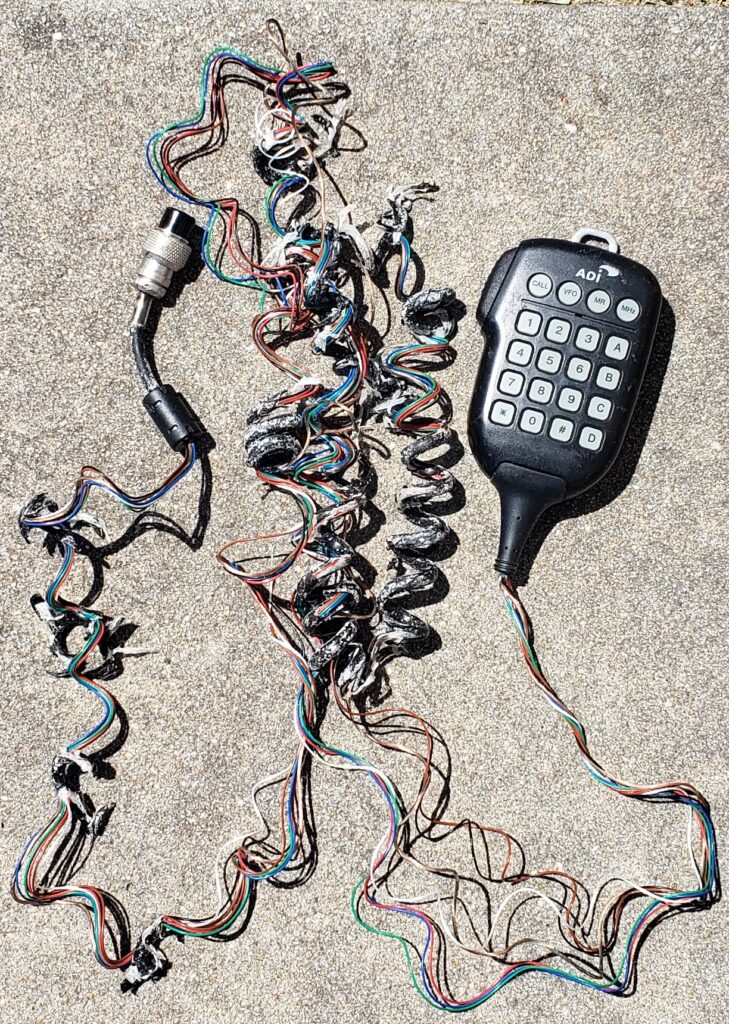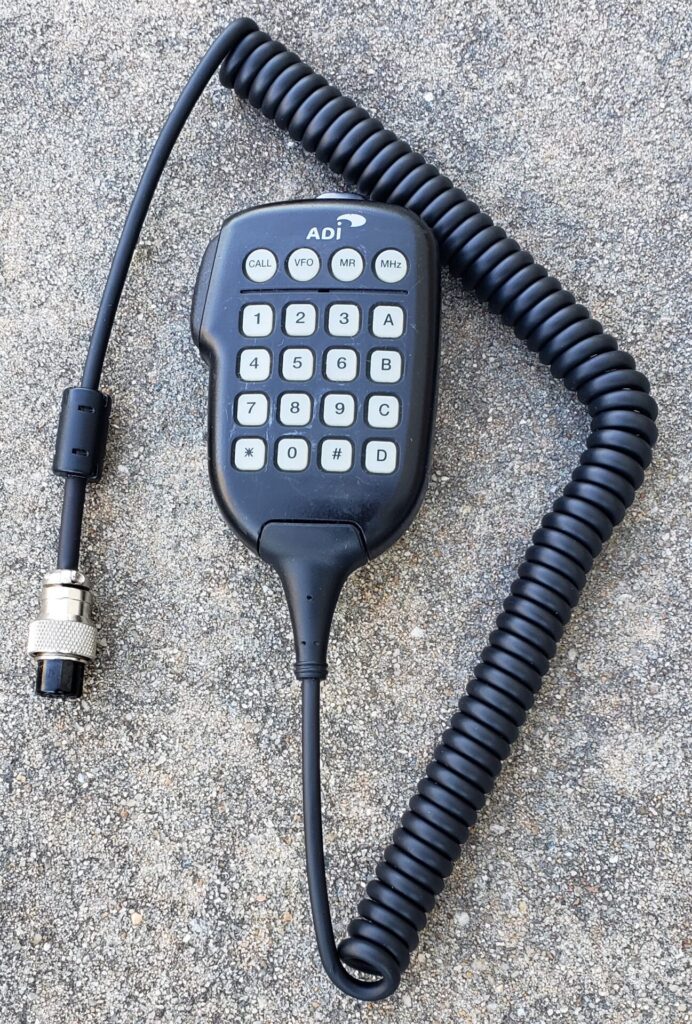 I am still doing the HTX 212/242/252 microphones as well so if you need help with any of those, just let me know.
Thanks & 73!
KU4BY